The Time of Your Life
Life doesn't have to be difficult.
By getting back to basics, by simplifying our intentions, we can realize our greatest hopes in our every day.
The "New Year" may have ju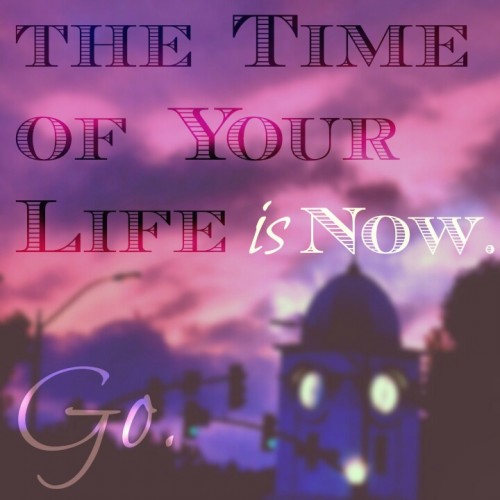 st begun or perhaps we're in the middle of it already.  Are you running out of time to make good on those old resolutions and vowing to try harder? Maybe you don't want to set any intentions or goals because you're afraid you'll give up. There's good news! The time of your life doesn't begin on January 1st and end on December 31st. You can have the time of your life any time you choose.
Let's take the mystery out of it. Let's break it down into manageable pieces. Let's go get what we want.
A new journey isn't dependent upon a date or a particular length. It's dependent upon your motivation to create a new journey. No need to wait for January 1st or Yom Kippur or the return of the sun on the solstice. Decide you're ready to delve in and declare today brand new. A new era. A fresh start.
It's never too late to design the time of your life. I want you to go after what your heart desires and find deep satisfaction in the journey.
You know you aren't having the time of your life when:
You feel stuck, period.
Getting started is hard.
You want more but don't know how to get it.
New projects or goals are overwhelming.
The days run together.
You know you are having the time of your life when:
You say YES to what you want and need.
Inspiration is everywhere.
Nothing holds you back.
You feel supported.
You are active, aware and engaged in all you do.
"When I met Flo, I knew that she was the real deal. Flo is, to me, the authentic loving body of honesty, compassion and innate wisdom that is so precious and rare. Her course "Time of Your Life' was one of the best courses I've ever taken, with profound shifts and stunning clarity moving easily within me. I just love Flo's style and her sense of using just the right words to convey feeling and truth. She makes it easy to see through the haze and inspires me on so many levels. A true angel of light and love…"

Carolan Deacon, professional vocalist, holistic health teacher, wife and mother
Move confidently forward.
I'm here to help guide you using my personal method for making your days work for you. One twelve month period led me to swing on a trapeze, train for and run a 10k, travel, walk in a pinecone labyrinth, organize a five day event for hundreds of families, launch a new business and enjoy my family and friends all while maintaining our household and busy lives. For two full weeks, we'll connect by email and I'll share the questions that guide me through my endeavors.
But I don't want to start on bright and shiny January 1st. That date comes with too much pressure because it's the beginning of the calendar year. If we miss a day, it's very clear. Our "perfect record" is blown. So don't do that to yourself. I'm giving you some cushion here and blowing it for you. No score keeping, no perfection. Just creating days that work at our own pace, in our own time. As much as there's room to soar, there's room to just sit.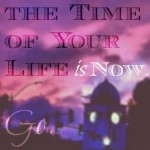 "I learned this, at least, by my experiment; that if one advances confidently in the direction of his dreams, and endeavors to live the life which he has imagined, he will meet with a success unexpected in common hours. . . . In proportion as he simplifies his life, the laws of the universe will appear less complex, and solitude will not be solitude, nor poverty poverty, nor weakness weakness." – Thoreau
The Time of Your Life program helps you design:
opportunities to be seen and known for your unique self
meaningful and productive celebrations of you
a toolkit for making things happen and feeling good while you do it
an arsenal of happiness and gratitude that inspires you
emotional space that honors where you've been while moving on
with
a New Step and Exercise in your inbox every day except Sunday for two weeks
a 40 page pdf workbook for in-depth examining and planning; a place to put your commitment in writing; a reference guide to remind you of your intentions
Intentions and Tools to make this the time of your life
My method + your work = sparks to create the life you want to live
Special gift: audio (from a special guest ) you can use anytime to keep you centered wherever you are
"I wanted you to know how much I appreciate your writing and guidance throughout your program.  You have the ability to create profound shifts and your words convey just the right feeling to initiate movement from within.  You are a solid, pure, trustworthy soul – a true delight!"

Becky Swanson, RYT and coach at Bloom and Shine
Are you ready to write your own declaration? Are you ready to say:
I let go of what I didn't do. I release it to be carried away on the wind while I sleep tonight.
I look forward to all that awaits.  I open to the possibilities without being attached to the outcome.
I separate my value from the things I do. I identify with the goodness and grace that I share.
I declare to live a life in the pursuit of happiness.
Of my own desired design.
Design it July 15-27 on your own terms.
The suggested price for this program is $37.
You can choose what it's worth to you by naming your own price in the cart (minimum of $15).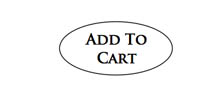 FAQ:
How do I know if this is for me?
If the coming twelve months is your house, the walls will be the experiences and feelings that build it. If you would like a solid foundation, this course is for you.
How much time is this going to take?
As much as you want to give. This is your process so do what works for you. You may simply think about the prompts or create an entire art journal to document ideas and plans. I know that life is busy so this is designed to be as light or as deep as you need. It's a relaxed pace with only one excercise per day and a break on Sunday so there's no rush.
Yes, but when will the work be finished?
Creating a life you love is an ever-evolving process. What you learn in this program can be used every time you are ready to take life to the next level. The workbook is digital so you can re-print it over and over. Keep the prompts in a special email folder for future reference, too.
 Do I have to have any special skills to do this?
Nope. Just show up as you and allow the process to take you where it will. If you are a writer, you will likely write. If you are an artist, you may doodle. If you like to talk, maybe you'll share your insights in dinner conversation. All I ask is that you are ready to reflect, observe and act.
Why isn't this beginning on January 1st? 
I want to relieve some of the pressure of the big New Year and all of it's hoopla. (see above)
How do I sign up?
Simply click add to cart below and you will check out securely with PayPal. You will receive a link with program details and on July 15, you will begin receiving your daily exercise via email.
You bring people together in a way that is calming, not manic. Personally, your balance of heart / mind in your work speaks to me quite a bit.  No extra exclamation points and smiley faces, just heartfelt truths that make sense.

Melissa Mulligan, owner and vocal coach at Melissa Mulligan Vocal Studio, LLC

Register me at the price I choose.
Suggested Price is $37; minimum of $15.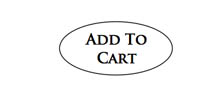 .