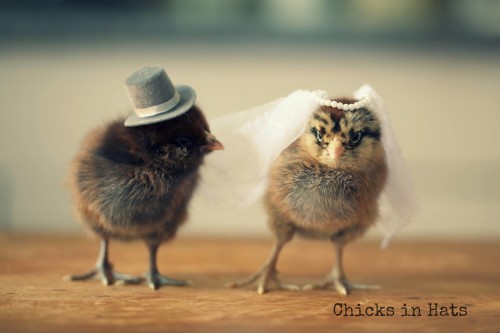 photo used with permission: Chicks in Hats
It's important to me to support small business, particularly those business so small that they are run from kitchen tables. This holiday season, as I did in 2012, I put the call out to my community to make your shopping a little easier. Listed here are products and services offered by people like you and me; real folks with a talent to share; families who could use a few extra dollars this month. Many of these are people I am fortunate to call friends- I can vouch for the quality of their products and the integrity of the seller. Browse this list for everything from simple stocking stuffers to functional art; gifts for your mail carrier to your mother-in-law. Be creative and give the gift of services. Arranging for someone to help with a friend's business or personal life is a very generous thing indeed.
I hope you find a treasure here. Happy Holidays and have fun!
Holiday Coaching Special

Provided by Kelly J. Dahl, Life Coach
The Holidays are all about joy, peace and happiness, or at least that's what this time of year is supposed to be about, right?
When you think about the fact that there are only 6 weeks until Christmas day, do you feel an overwhelming sense of joy, peace and happiness? Or, if you are like me, do you feel more overwhelmed, wondering "How am I going to get everything done?" This year, it doesn't have to feel that way.
This year, I am offering a gift to you. My support in creating a holiday season that feels good for everyone in your family.
4 Coaching Calls for $50
1 – 60 minute call
2 – 15 minute calls, to keep you on track with your Holiday intention
1 – 60 minute call after the holidays to see what you learned about yourself and carry this into the New Year.
Total Value: $250
Special Holiday Pricing: $50
Visit http://www.kellyjdahl.com/holiday-coaching-special/ to get the support you need to create a holiday full of joy, peace and calm.
Kelly is a Life Coach who helps women create a truly fulfilling life. Visit KellyJDahl.com and sign up for her newsletter to receive tips on how to create a calmer holiday this year, and get great support all year long.
Products

photo used with permission: Amy Friend Jewelry
Art, Fibre Art, Functional Art:
Azure Fire – fused glass windchimes and more
I make fused glass wind chimes, rainbow glass wind chimes, glass rainbows, rainbow wishing stones, pocket rainbows, pet memorial pendants with cremains (ashes), glass suncatchers, and miscellaneous items of glass.
Brenna Dee Ceramics– functional pottery
Earthen Jewels– magical little section full of wands inspired by Harry Potter
Elements Gallery– handcrafted cool and wonderful things
We make both decorative and functional pottery. We represent about 45 artists in addition to ourselves, and have been in this location for 25 yrs. Working on a shopping cart app for FB, but can send photos to you and will ship anywhere in the world.
Iggy Jingles– art dolls and paper crafts (custom orders accepted via message here)
Loving Path– Hand dyed yarn
Shuttered Intentions– Abstract, nature, outdoor, landscape, and macro photography.
The earth as seen through the eyes of a camera! Beautiful photographs available as digital downloads – perfect for wallpapers, or to make custom mouse pads, mugs, t-shirts, custom-sized wall art, etc. Also one-of-a-kind wooden photograph blocks.
Books:
Do Life Right, Inc.– fiction books about realistic homeschoolers of today
With almost 20 books published, we have picture books, chapter books, middle grade, and YA. We're looking for new YA and adult fiction authors for 2014 and beyond! See our website for submission requirements. Nearly all our books are available as Kindle ebooks and audiobooks, in addition to paperbacks. 🙂
Melissa Wiley– delightful variety of books for all reading levels
Usborne Books– The highest quality educational and gift books for children!
Clothing and Accessories:
AmberArt– rugs and bags made with found items and post-consumer materials
EcoWomb– eco-safe, family friendly products
Elimar– luxe bow ties
Fairy Dust Treasures– home decor, jewelry, baby clothes and accessories, dog clothes, perfume, shoes, clothes and more
Iggy Jingles– clothing and items with images and phrases in Latin, or something like it
Read in Style– quality reading glasses
Show Your Colorz– crocheted jewelry and keychains; also available in theme colors (colleges, sorority/fraternity, Hogwarts Houses, etc)
Jewelry:
Amy Friend– timeless adornment for the playful spirit
Earthen Jewels–  handmade clay beads and magic wands
Lexiblu– notebooks and hairpins
Smithfits Bazaare– steampunk style (get coupons and discounts to this shop)
Why Knot– handmade with whimsy in mind; crocheted gypsy bells, a hemp necklace, or a loom beaded bracelet
Recycled Zen– Handcrafted, zen inspired jewelry and malas for both men and women
Music:
(how do you make a gift of a digital download? burn a cd print out the album art and wrap it up. but loads of bands have physical copies and cool stuff as well like shirts and other merch.)
Amy Steinberg– spiritual pop rock folk funk hip-hop comedy poetry blues
Bandcamp various artists
Owl and Mouse– indie musicians
Self Care:
Aunt Vi's Aura Cleansing and Color Therapy; free online color reading
Carolan Deacon– organic anti-aging serum, kits and music
doTerra Essential Oils and natural wellness products
Essential oils and supportive supplements and products for physical, mental, emotional and spirtual well-being. Holiday specific oils, cooking kits and gift ideas!
Essentially Healed Emotional Clearing Energy Work
Grateful Heart Healing Energy– Pre-made flower essence blends
Magic Earth Mumma–  Certified organic luxuries from nature
Wise Light Wellness– Certified organic, ecocentric face and body care. What you put on your body, is as important as what you put in your body!
Pangea Organics is a leader in the skincare industry because they are known for amazing products that nourish our skin, as well as for supporting sustainable agriculture and fair-trade businesses. We absorb up to 80% of what we put on our body – be sure you know what it is that you're slathering on your skin! Pangea Organics makes that possible.
You are Precious– essential oil and flower essence fusion products
Adorable Stuff/Gifts:
Adventures of Claudia– using original photos of a porcelain doll named Claudia and her thoughts
Chicks in Hats– photo prints, magnets, notecards, calendars and jewelry using original photos of chicks in hats.
Earthen Jewels–  handmade clay beads and magic wands
Gerbils in Hats– using original photos of gerbils in hats
Supplies:
EcoWomb– Eco-Safe diapers, slings and toys
Services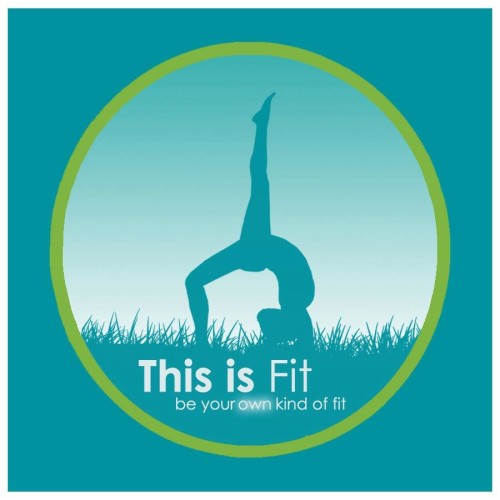 photo used with permission: This is Fit Workouts
Coaching/Counseling:
Carrie Saba– health and lifestyle coach
Heidi Taylor– Restoring and Reclaiming You- One-on-One Sessions
Kelly J Dahl– life coach for women
Performance Rules!– business coaching
Driver Coach– race car driving coaching
Melissa Mulligan Vocal Studio: vocal coaching and indie artist development
Wise Light Wellness– holistic health coaching and yoga instruction (group and individual, in-person and virtual)
Fitness
This is Fit Workouts and Training– Online workouts, fitness equipment, and personalized one-on-one online fitness training
This is Fit Workouts provides free weekly workout videos. BUT, we also offer a small range of fitness equipment, and individualized online personal training. Perfect for that New Years Resolution!
Makeup/Body Paint Services and Lessons:
Faces by Ren (sells body paint and makeup application or lessons)
Photography:
Keith Dixon Studios (photo sessions, photography/videography lessons)
Like this list? Here's another one from my friend, Laura, the powerhouse behind This if Fit Workouts.
Please share and see what ends up under YOUR tree!
{ 0 comments }