You don't have to lose it even if your kids do.
You can stop over-reacting to their actions, requests and personalities.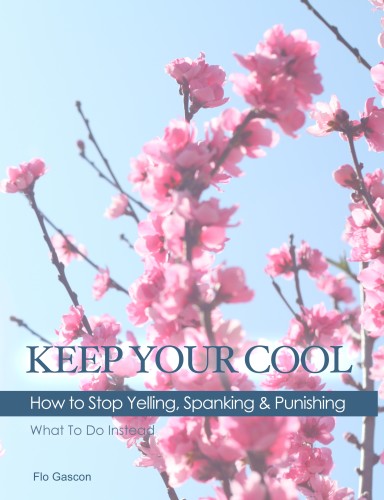 Your kids are your pride and joy but sometimes conflict arises and it can be overwhelming. You lose your temper when you don't mean to.   The last thing you want is to spank but sometimes you have trouble controlling your impulse. You want your kids to learn important  lessons but you don't know how without punishing them. You and your child may not be on the same page but you don't have to grasp at straws until everyone ends up in a puddle on the floor or behind slamming doors.
In this guide, I break down an interaction into 5 manageable pieces, making your issues easier to define and act upon effectively. There is not a one-fits-all solution, so you have opportunity to customize your Cool Down and Help Strategy. This is about knowing your individual triggers and your individual child and getting on a path to a strong and peaceful relationship.
It's not about being more disciplined but about creating more opportunities to make helpful choices.
Addressing the real problem and not the symptoms leads to better emotional responses, solid solutions and happier relationships.
You want to handle conflict better.
You want to be calm but you just lose it and can't control your temper.
Meltdowns and arguments are exhausting.
Getting cooperation is like pulling teeth.
Your kids seem intent on testing your limits.
Walking on eggshells takes the fun out of being with your family.
You need a simple, step-by-step process you can follow to get through the challenges.
Feel prepared to handle any situation
Be refreshed with 66 new ideas you can implement immediately
Have more patience and understanding while understanding your triggers and how to defuse them
Appreciate and enjoy the relationship that you are developing with your child
Reduce problematic situations and create more peace in your home
Both you and your child will learn better communication skills
Flo's process is simple, and challenging, deep and personal in the way this kind of work must be if we wish to truly have the breakthroughs (versus breakdowns) we need to have as parents. At the same time she's done what is so difficult to do: taken a very emotionally charged and overwhelming process and cut through all the complexity in order to give us a practice we can implement both in and outside of those big parenting moments. 




We have the choice whether to spend our energy trying to breathe beneath the mess we're burying ourselves under, or the powerful work that Flo is offering that will dig us back out again. I have no doubt that this book will change the lives of those who truly dig into it.



I want to give this book to every person I have ever counseled.

The idea of connecting with your child lovingly is so radical and so sweet, and so necessary. In this book, Flo addresses the realities, needs, and logistics of parenting and helps you do your own work in order to be the parent you want to be. It's full of sweet moments, good ideas, and helpful prompts to get you away from desperation, panic, or punishment, and back onto the same team as your child.

This is a radically different and sweet approach and I am bursting with ideas on how to use it in my practice.

Roya Dedeaux, M.S, MFTI
Keep Your Cool is a workbook that will guide you through conflict without losing your temper.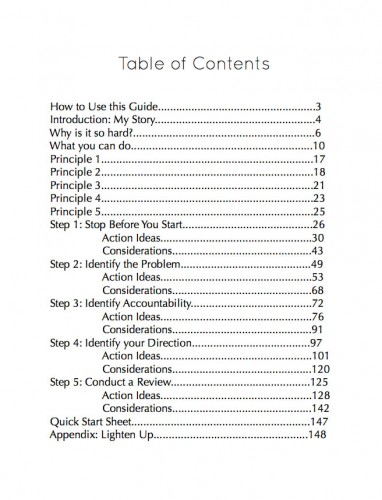 a beautifully designed and organized 150 page workbook
5 principles to lay a strong foundation
5 clear steps to follow
66 Action Ideas that you can begin using immediately; they include mantras, what to try and what to avoid
26 pages of in-depth questions to discover your family's needs
1 Quick Start page where you decide what techniques you will use first
A list of fun ways to lighten and shift a tense mood
There is no one-size-fits-all solution.

Using this workbook, you will customize a conflict strategy that works for your family based on your needs and your personalities.

Please contact me at flo@flogascon.com for bulk discounts.
Frequently Asked Questions:
How can I get this book?
It's available only on Amazon
How much time will this take?
I've made this as easy as possible to get started right away. I recommend taking as much time as you need to answer the questions fully. One could move through it in an afternoon while others may want to go more slowly. Real change will depend on your commitment and you can see improvements with your very next challenge if you do the work.
What if it's too big of a problem to fix?
This is not a substitute for counseling or therapy if that's required. I believe we can always make better choices and this process will make it very easy to do that. Let's break it down so it's not so big and difficult. Decide to make your best attempt for a happier interaction, one moment at a time.
Are my kids the right age for this?
I'm sure they are because the time is always right to make things better. These techniques were founded while my child was under the age of 5, however, I have continued to use them into the tween years. I like to say that this process works for all ages and stages. You can apply what you learn to any relationship at any time.
I don't yell, punish or spank but I'm not as relaxed or patient as I'd like to be. Will this help me?
Yes, I believe it will. This is a process that helps you deal with your own emotions and reactions, whatever they are, to help your kids in the best way possible. You can learn ways to relax, understand why you might be reacting in certain ways and build positive communication skills.
Are these ideas hard to implement?
It's incredibly easy to get started right away because many of the ideas are very straight-forward. However, the thoughts I offer and work you will be doing is meant to challenge you to give you new perspectives, a fresh approach. Change can be difficult for many of us, however it is necessary and worth the effort. I make this as simple as possible for you.
Can I buy multiple copies for my support group, clients, etc?
Yes, I would love for your to use this resource with as many people as you need. Please contact me for bulk discount pricing.
Do you have an excerpt available so I can peek inside?
Yes, three excerpts, actually. You can read them here.
Get your copy of Keep Your Cool on Amazon.com now.
Please contact me at flo@flogascon.com for bulk discounts.
Start today and have a better tomorrow. Have a calmer home sooner rather than later. Have a better relationship before time slips away.
You can stop yelling, spanking and punishing beginning right now.