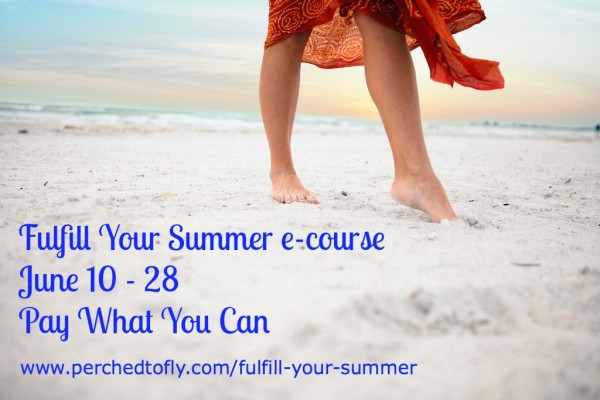 Summer in San Diego is a special occasion every year. As you might guess, we spend a lot of time at the beach, mostly long hours with friends but also quick stops to watch the sunset or dip our toes on our way home. There are snack shacks with flavored snow cones, lifeguards perched in their blue or white towers, jellyfish sightings and dolphins that ride the waves alongside the body surfers. Beach umbrellas dot the sand while shovels and buckets strew the path to the sand castles and sand crabs scurrying to dig deeper. The surfers, boogie boarders, stand up paddlers, kite sailers and pelicans provide inspiration to keep moving, finding the sweet spot between activity and flow. Some of my family's best memories are of bonfires and s'mores and racing on the sand in the dark, all while the crashing of waves compete with laughter. We never want to leave our friends at the end of those beautiful summer nights so now we are plotting camping trips with them. I'm looking forward to being with the people I love and adore with no other agenda than to be together, hiking, talking, swimming. Maybe I'll have learned some good campfire songs to play on my ukelele by then.
Summer is the easiest time to feel alive, motivated, hopeful, carefree and inspired. Knowing this AND understanding that summer is so filled to the brim that time can slip away means that it's important to set some good intentions. I am delighted to help you with that by offering a free spot to life coach Kelly Dahl's Fulfill Your Summer program beginning June 10th!! Here are all the details you need about the course and how to enter to win:
Fulfill Your Summer 2013
Does this happen to you? Summer arrives and you create all sorts of ambitious summer plans and lofty ideas about everything you want to do for yourself — things you want to get done around the house, exercise plans, cooking and baking ideas, maybe even something crafty. You have a pile of books you want to read. You want to learn to paint, or meditate, or write in your journal daily.
Then it is suddenly the end of August and you realize you've spent your summer running around like crazy, meeting the needs of your kids, and you stand there scratching your head shouting : WHAT HAPPENED TO MY SUMMER??
Kelly Dahl created the Fulfill Your Summer e-course to help you make sure that this doesn't happen to you this year.
The Fulfill Your Summer e-course is a 3 week online experience to help you claim your summer for yourself.
Filled with journal prompts, reflections, activities, and videos Fulfill Your Summer will help you create a summer with room for your desires.
To help create your summer to remember, Kelly is giving me the chance to gift a spot in her course.
And, if you don't win? The e-course is pay-what-you-can, which means there is room for every summer budget.
Summer is right around the corner. You deserve to create one that you will remember for years to come.
Leave a comment here telling me your favorite thing to do in the summer. Yes, it can be doing nothing but soaking up the sun with a glass of lemonade on your patio. 🙂 I'll close entries on this Friday, June 7 at midnight PST and draw a random winner on June 8th. Good luck!
Edited to Add: Entries are closed and winner has been notified. Thanks for participating!